What's New
Riverside Majestic Hotel's new Premier Wing to offer unique experience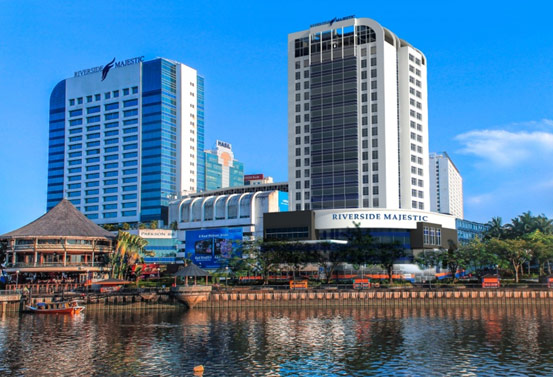 Riverside Majestic Hotel recently embarked on an expansion of its second tower dubbed the Premier Wing. Scheduled for completion by end of 2016, the 18-storey tower will house 272 rooms comprising of standard rooms, deluxe rooms, executive floors, executive lounge and family suites. Combined with the existing tower, it will add to a total of 513 guest rooms, making Riverside Majestic Hotel the largest hotel in Kuching in terms of rooms.
Each room is well-appointed with the latest array of amenities and comfort features to cater the need of tourist, business travelers and families. The rooftop Sky Lounge lets guest enjoy a beautiful view of Kuching City as they enjoy delectable meal over some great entertainment which offer unique experiences for guest.
A purpose-built Sky Bridge connects the Premier Wing with the original hotel tower, allowing easy movement of the guests and convenient sharing of facilities. The Sky Bridge is a feature that is unique to the hotel and set it apart from the other hotels in Kuching City.
Once completed, the new Premier Wing will provide more accommodation options for tourists. Strategically located in Kuching's Central Business District, the hotel is within easy reach of some of the city's major tourist attractions such as TopSpot Food Court, Main Bazaar, TuaPek Kong Chinese Temple, Fort Margherita, Carpenter Street, the old court house and the famous cat statues. Numerous eating and entertainment outlets as well as shopping centers are also within close proximity to the hotel.