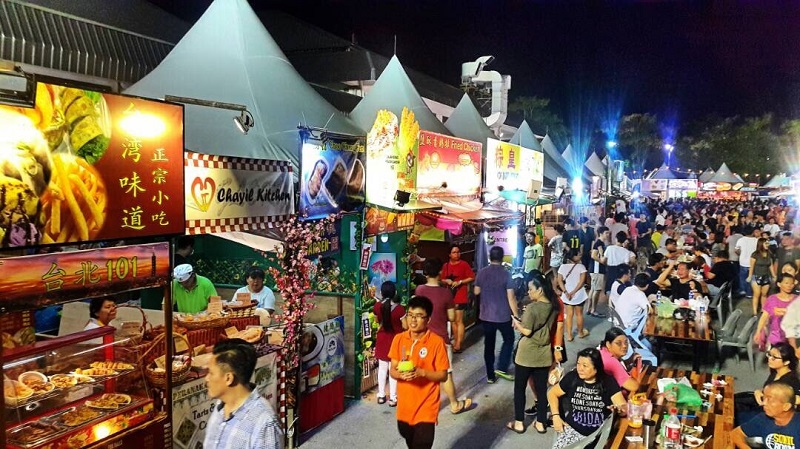 The highly anticipated Kuching Festival is making its 2023 comeback this 28 July – 20 Aug with intentions to outlive your expectations. The Kuching South City Council organises this annual event in commemoration of Kuching being honoured with the city status back in 1st August 1988. Alongside this, Kuching South Mayor Dato Wee Hong Seng recently mentioned that the festival is also the perfect avenue to advance local tourism and food industry whilst reflecting Kuching's title as the 'UNESCO City of Gastronomy'. This article will give you an introduction on what to expect so you can make the most out of your experience.
Although the gates open around 4pm, the grounds are usually packed around 6pm as visitors are eager to indulge for dinner at the food fair. This event is undoubtedly labelled as the main event of Kuching fest as it is big enough of an attraction for people to travel distances and endure hour-long queues. Fair visitors will immediately be greeted with a maze of food stalls that serve a plethora of cosmopolitan food. Amongst this years' 285 stalls, every customer is sure to leave satisfied as they will be presented with a menu that ranges from the usual Malaysian specialties of Durian delicacies to experimental dishes such as crocodile meat.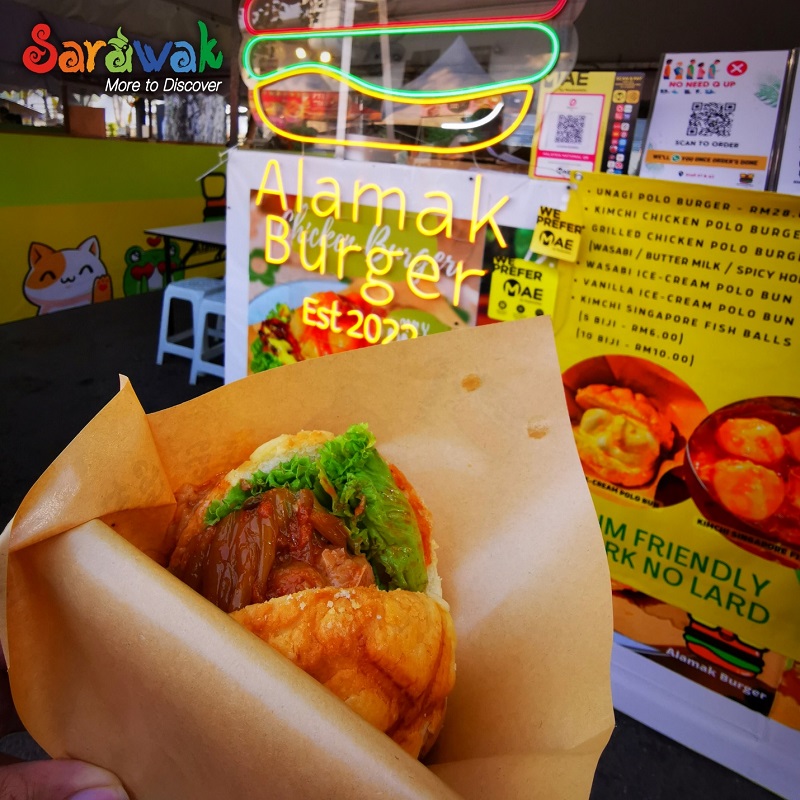 The night time entertainment extends the celebration beyond food. Music will resonate throughout the night from the Kuching Parade as well as the nighttime performances. The setlist of entertainers are guaranteed to mesmerise you with their uncapped passion for the arts whether it be with dancing, singing or instruments. Visitors can admire some greenery and capture aesthetic photos under the lights at the Garden Show before proceeding to the indoor trade fair where a variety of merchandise, exhibitions and galleries are open for viewing or purchasing. There will also be fun fair games, sports activities and the essay writing competition in which valuable prizes could be won. Dato Wee had announced that prizes for the lucky draw event include 3 motorcycles worth over RM 30,000 sponsored by Tay Motors and some bicycles. On the last day of the festival, 20th August, the DBKU International Cat Show is commencing at MYDIN Petrajaya from 9 am to 6pm. Cat lovers should stop by to have a look before having one final feast at the food fair.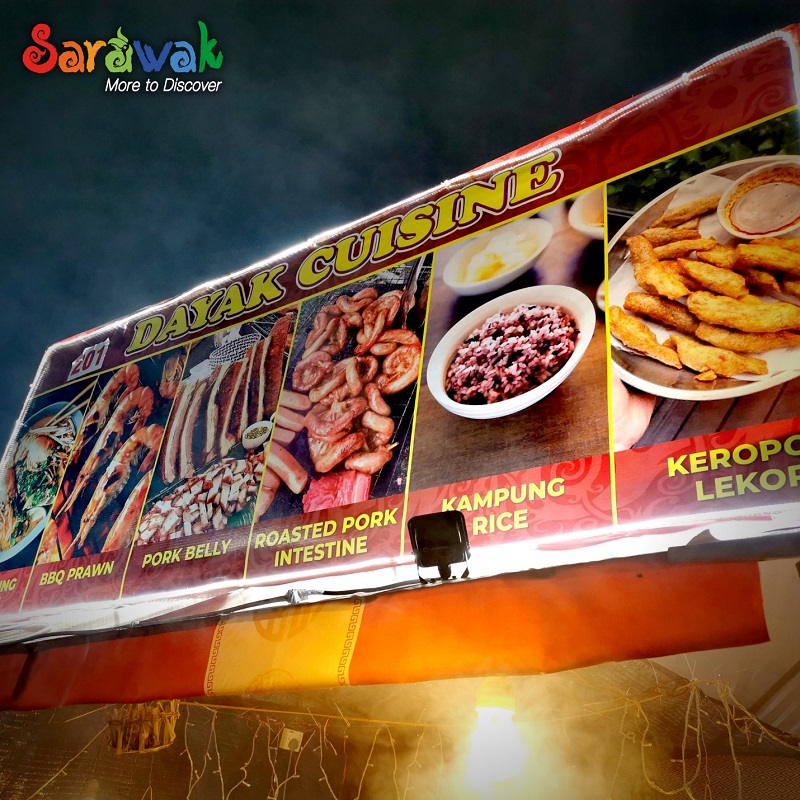 Here we leave some tips as first-time goers might feel overwhelmed by a festival of this calibre. Festivalgoers would be delighted to know that they are totally exempted from paying any entrance fees, but it is also unfortunately the reason for the lack of available parking spaces. One might consider parking further away and walking the rest of the distance, but it may be more convenient to use e-hailing public transportation which will drop you near the entrance of the event instead. Also ensure that you carry enough cash in small changes as there are no ATM machines nearby and a number of stalls might not operate on cashless systems. We also advise that you dress comfortably and stay hydrated as the limited table availability is likely to keep you on your feet the entire night. Be mindful of uncertain weather and bring along either an umbrella or raincoat to shield yourselves.
Pick a few evenings out of your calendar to attend the festival as one night would definitely not be enough to fully experience everything Kuching Festival 2023 has to offer. The City of Kuching hopes to unveil its unique colours throughout this month-long festival as a warming welcome to tourists and a grand reminder to locals of how much it has to offer. For more information on highlighted events happening in Sarawak, visit https://sarawaktourism.com/.