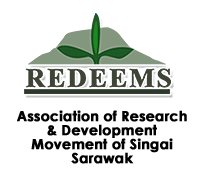 The REDEEMS annual Praise Music Festival will be held on December 4 to 6 at the REDEEMS Centre in Singai, Bau Kuching, showcasing the rich culture, tradition and heritage of the Bidayuh people.
This event hopes to promote cultural tourism in the Bau region, while also enhancing the goodwill between the different races and kampungs or villages in the area, allowing them to celebrate life and culture together in harmony.
The event will be held with the REDEEMS core goals in mind, which is to move the local community of the Bau region towards an orderly and progressive society by creating development-centric activities that promote their cultures externally and preserve them internally.
The Association of Research and Development Movement of Singai Sarawak (REDEEMS) is a community based organization (CBO) for the 12 Kampungs (villages) in Singai area, and was officially registered with the Registrar of Society (Malaysia) on the 7th July 1997 as a Non-Governmental Organization (NGO) and non-profit body (NPB).
For more information, contact 082-460780/450450 or read their website at http://www.redeems.my/web/