News
Another additional member for our Orang Utan family
The Semenggoh Wildlife Centre, Kuching, has welcomed a new member to the Orang Utan  family with the recent birth of a baby Orang Utan.
The Sarawak Forestry Corporation (SFC) recently announced that the 20 year old mother, Analisa was spotted on the feeding platform on September 18 with a new-born baby in her arms, the gender of the baby is still unknown.
This is far from the first natural birth at the Wildlife Centre, as Analisa has given birth to two babies before and she herself was born to Seduku, one of the oldest female orangutan at the Centre.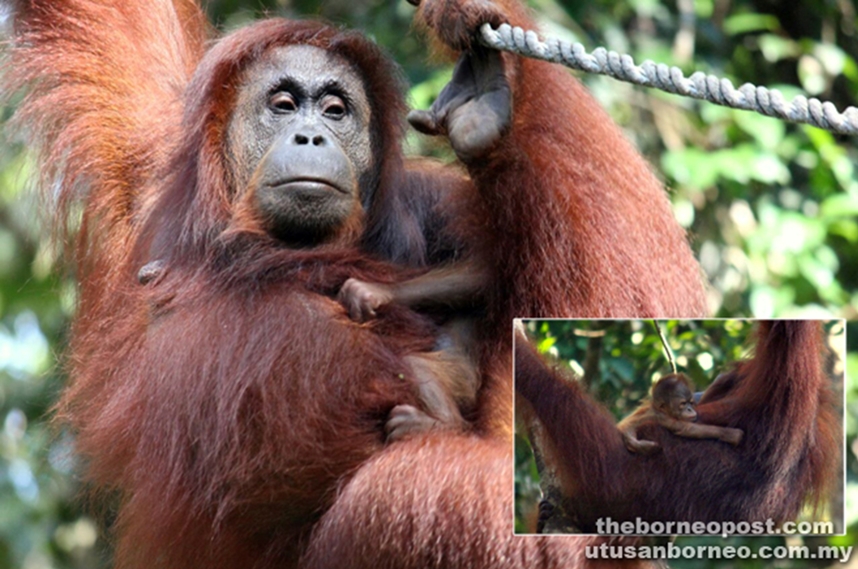 Semenggoh now has 27 free-ranging orangutans, and the newest birth has provided irrefutable proof of the success of the Centre's rehabilitation programme, while also inspiring those who are working towards the conservation and rehabilitation of orangutans throughout Sarawak.